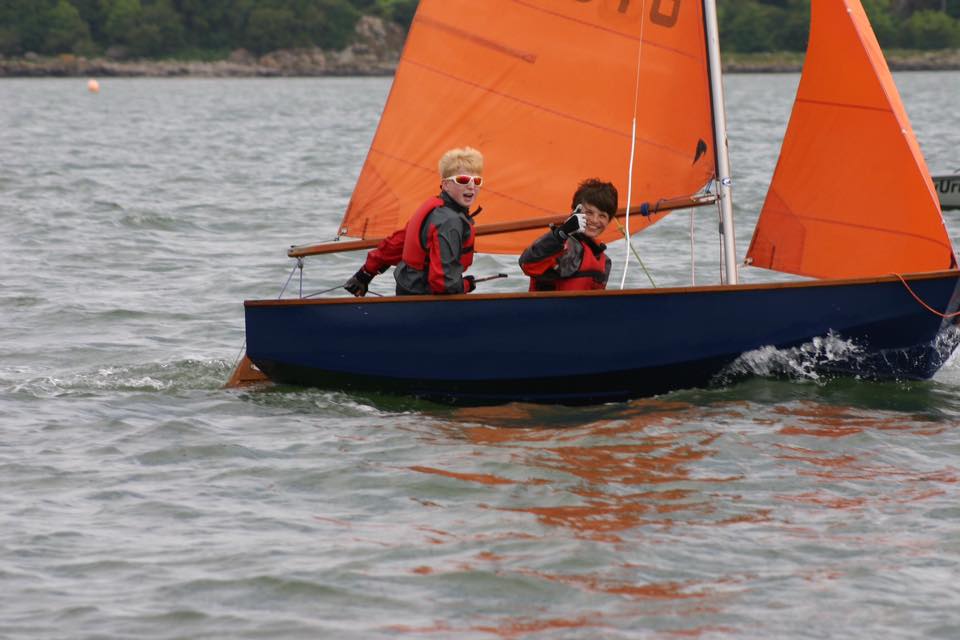 Cadet Week is Solway Yacht Club's youth jamboree of learning, coaching, racing and fringe games. Once again, the club will be running a variety of activities during Cadet Week There will be something for every standard of sailor from complete novice to hotshot racer.
The fleets will be:
Les Kepis Rouge this is RYA certified basic training to RYA level 3 – beginner
Les Kepis Blancs this is development coaching open to those with level 3 skills - intermediate
Les Kepis Bleus this is for race ready novices but with the benefit of active coaching –advanced
Racing fleet - this is for fully fledged racers
Wrapped round all of this is our famous fringe games activities such as raft building, forest trails and Mudlarks out in the mud at low tide. For more detailed information and application please click here!